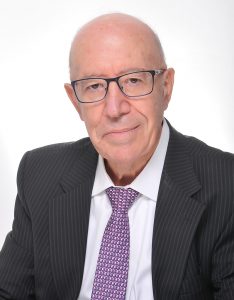 Michael Perdikaris
Highly successful and results-oriented economist, with over 40 years of experience in business development of new organizations, expanding competitive market share and corporate management.
Leverages his developed interpersonal and time management skills to effectively manage an account, increase its market value and achieve business objectives. Active, with a genuine passion for investment strategies and a well-structured background, to help an advanced organization optimize its performance and growth. He focuses on creating rewarding relationships that benefit the business development he supports.
As a PhD from Sorbonne University, he has been working at Emporiki Bank since 1982 at the Financial Studies Division and at Risk Management Division as Credit Risk Officer. From 1983 to 1984, he led a special group at the Ministry of Finance to attract foreign investment. He has worked as a team and individually on a wide range of financial and risk management studies. He designed and organized the Bank's Venture Capital and simultaneously developed risk measurement applications. Since 2017, he has worked as a freelancer in the areas of bank risk analysis, investment planning, fundraising for the innovation sector and fundraising.